By Meaghan Danielson on Oct 10, 2019 2:31:50 PM
Do you have clients that you want to always have a discount? We've had some practitioners reach out wanting to set a persistent discount at the individual client level so that they'll always receive the intended discount - no code needed. We have recently released the ability to manage this on a one by one basis in your admin portal. Review the steps below for instructions on how to enable this:
Login to your admin site: https://master.gethealthy.store/admin/
Navigate to the Patients/Clients tab and scroll down to the All Patients chart. Search for the specific patient that you are looking for: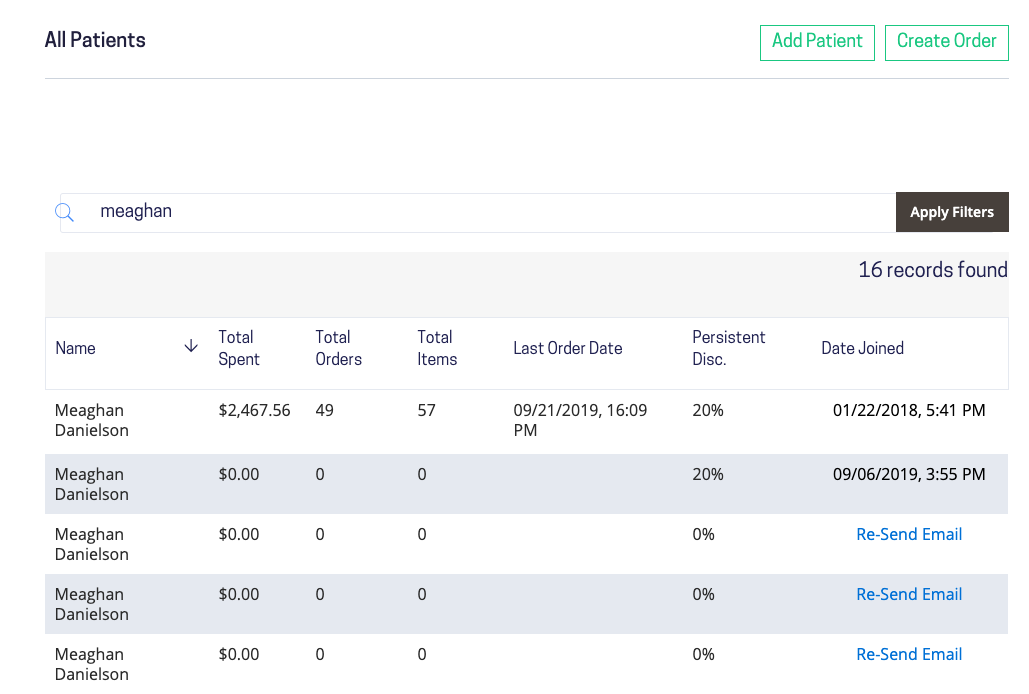 When you find the patient who you want to give the persistent discount to, click into their patient profile by clicking their name on the chart. When you are in the patient record, select the persistent discount that you want to assign to that patient: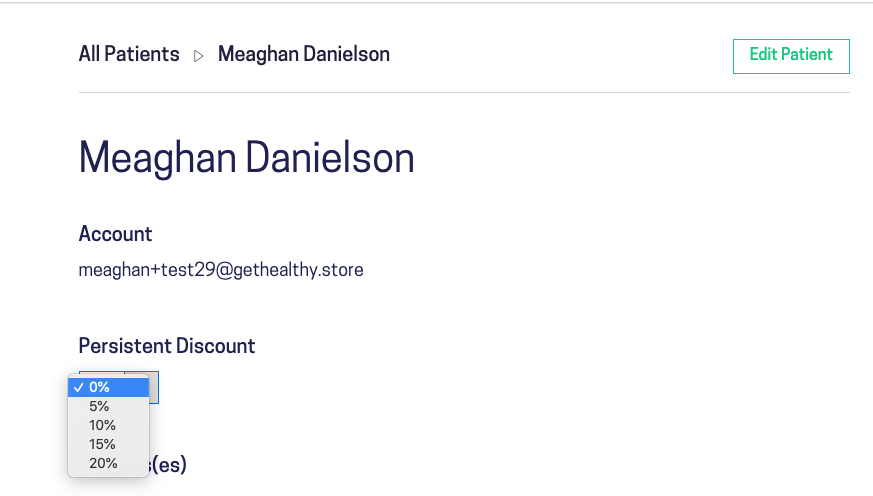 Once you select the persistent discount, then it is saved - no extra steps needed. The patient will receive the assigned discount on all future purchases from the store.*
*There will be some caveats to this for products with lower margins. If a margin on a product is lower than the selected discount, then the maximum allowed amount of discount will be applied to the purchase and that will be communicated in the cart.